Maximum safety and efficiency fume hood systems designed for the modern laboratory.
Whatever your laboratory fume hood requirements, Longo Labs has a solution. Our fume hoods are available in a wide array of configurations such as Bench Mount, Floor Mount, High Performance, Green Solution – Chemical Filtration, Ductless Enclosures, Canopy Hoods and Specialty options. Each hood system is manufactured to the exact standards of and tested in accordance with ASHRAE 110 protocol. Designed with precision and engineered using proven aerodynamic and ventilation concepts, Longo's fume hoods are guaranteed to meet the demands for safety, energy conservation and performance in today's modern lab environments.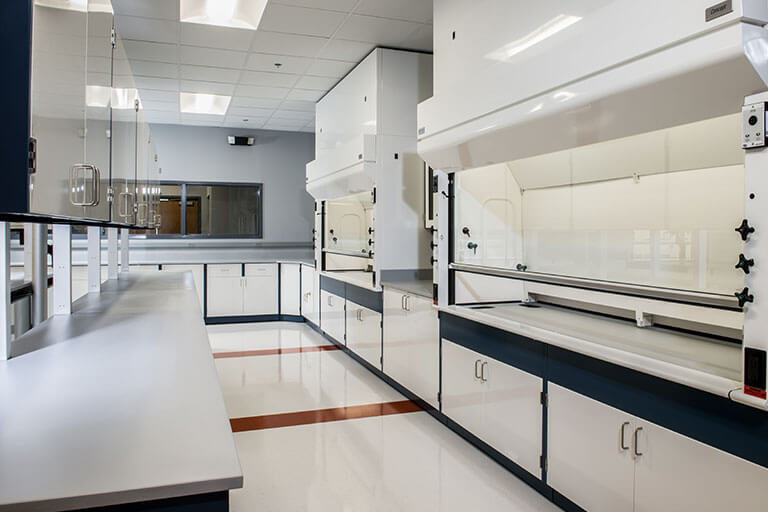 Benchtop Fume Hoods
Bench-mounted fume hoods and work surfaces for general chemistry applications.
View Products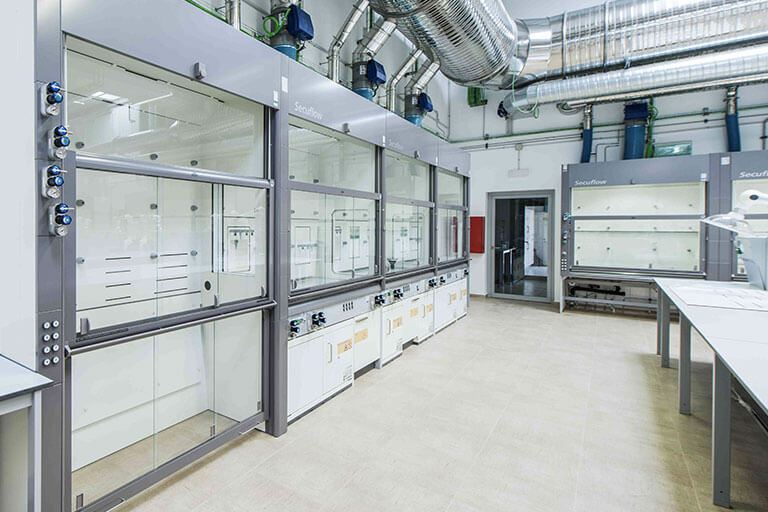 Walk-in Fume Hoods
Floor-mounted laboratory hoods, suitable for general chemistry and large-apparatus applications.
View Products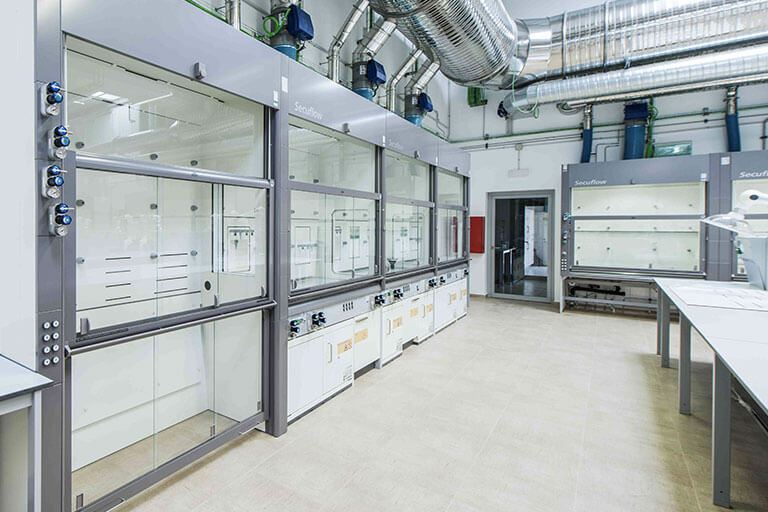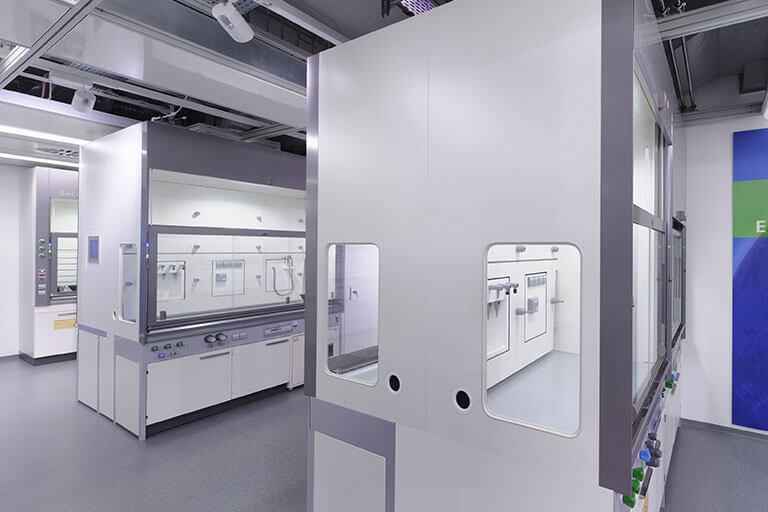 High-Performance Fume Hoods
Energy saving fume hoods with decreased turbulence, unsurpassed containment and advanced airflow technology.
View Products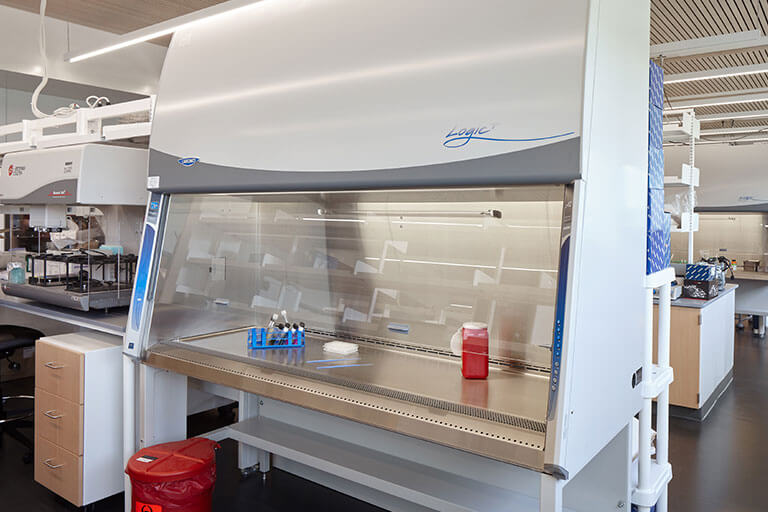 Biological Safety Cabinet Fume Hoods
Safety enclosures designed for superior user-protection, for applications involving airborne hazards.
View Products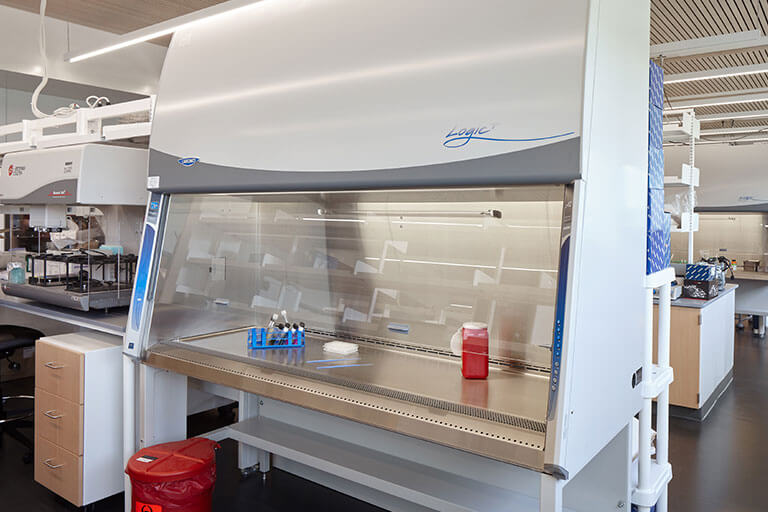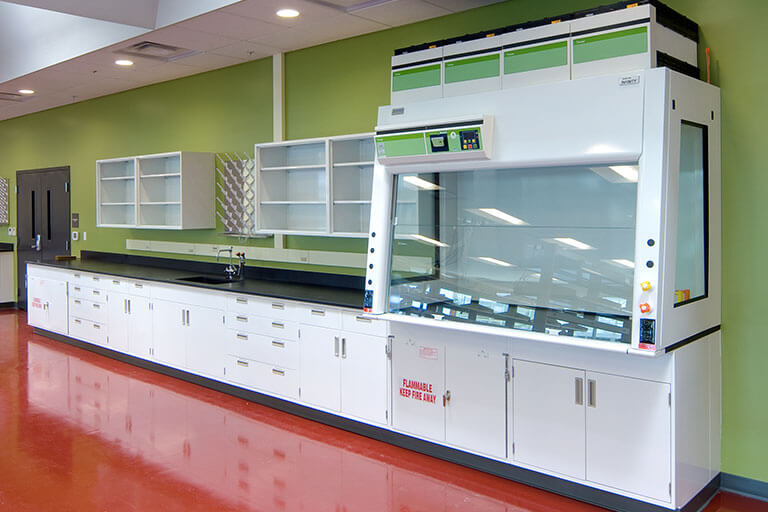 Ductless Fume Hoods
Self-contained enclosures with advanced carbon filtration technology, for protection from hazardous fumes and vapors.
View Products
Want More?
The laboratory design specialists at Longo have decades of experience planning laboratories that suit specific needs. Speak with an expert about choosing fume hoods that will help you best meet your goals.
Contact Us