Renovating Your Commercial Laboratory Space? Here are Some Tips!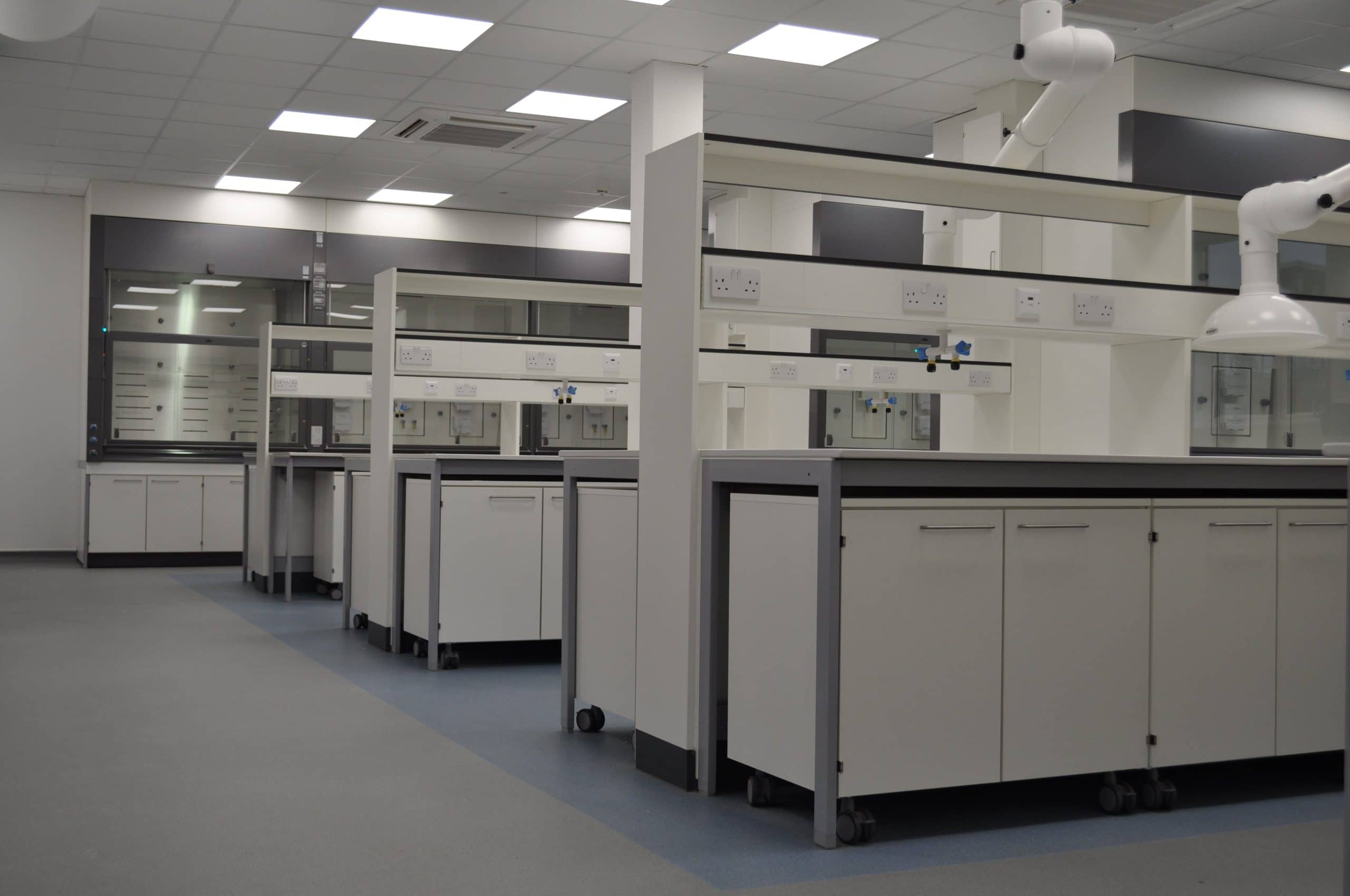 Tips for How to Renovate a Commercial Lab Space in 2022
Welcome to the third installment of our Laboratory Renovation Projects series. Today, we want to talk about commercial lab spaces and how you can go about renovating them. Based on the work that is done in commercial labs, it is very important to ensure that your lab has sturdy, resilient, and durable lab tables and other equipment. Here at Longo Labs we specialize in turning visions into realities for laboratory and classroom renovations. Let's delve into our recommendations for the best practices for commercial laboratories.
What are the Best Ways to Renovate Commercial Labs?
Before making a decision on the products that you want for your lab space, it is best practice to first come up with a plan. Evaluate your needs for the laboratory and evaluate the size of the space. Whatever products you choose to purchase need to fulfill your needs and fit your budget. As we have mentioned in the previous installments in this blog series, we offer planning and design as part of our renovation services, since it plays such a vital role in every successful lab renovation project.
Regardless of the size or shape of the space that you have available, your goal should be to fully optimize said space. Not only does everything need to fit, it also needs to be sturdy to support the work that your organization does. This is the reason why we pride ourselves as being experts at evaluating the unique needs of our clients and interpreting those needs into functional, efficient, and long-term commercial lab solutions.
Recommended Lab Products for Commercial Labs
Let's take a look at some of the best lab products and equipment for commercial spaces:
Why is Metal Best for a Commercial Space?
Metal casework can be safely used with many different chemicals and applications, making it a great option for frequent-use laboratories. Whether you're seeking to outfit a research center, medical facility, or a science center, metal casework is a worthwhile investment for most laboratory types. Metal lab cabinets and storage solutions are capable of supporting heavy loads or equipment. With an option for an epoxy-like coating for your casework, your workspace has guaranteed protection from rust and corrosion where moisture is present. Metal is easy to clean, fire-resistant and low maintenance, making it perfect for high-traffic commercial spaces. With a variety of layouts and configurations for doors, drawers, and shelving, you'll have the ideal setup for your specific space.

Let's Plan Out Your Commercial Lab Project
Commercial laboratories need to be safe and durable. Get in touch with us or schedule a consultation with the Longo Labs team of lab renovation experts. Our goal is to help turn your vision into a reality and help you plan and execute your commercial lab renovation project. Stay tuned for the fourth installment of our Laboratory Renovation Projects series!