Heavy-duty, high-quality laboratory benches, built to last.
Longo's fixed and flex series benches are built for long-lasting durability and functionality. Our floor mounted and mobile style lab benches offer varying levels of flexibility, from moderately adaptable to completely free standing and reconfigurable. Most of our benches are available with adjustable configurations for overhead shelving, cabinets and uprights to accommodate all of your storage needs. Service fixtures for electrical, data and plumbing can be conveniently bench-mounted or integrated within the center service spine of our fixed and flex benches.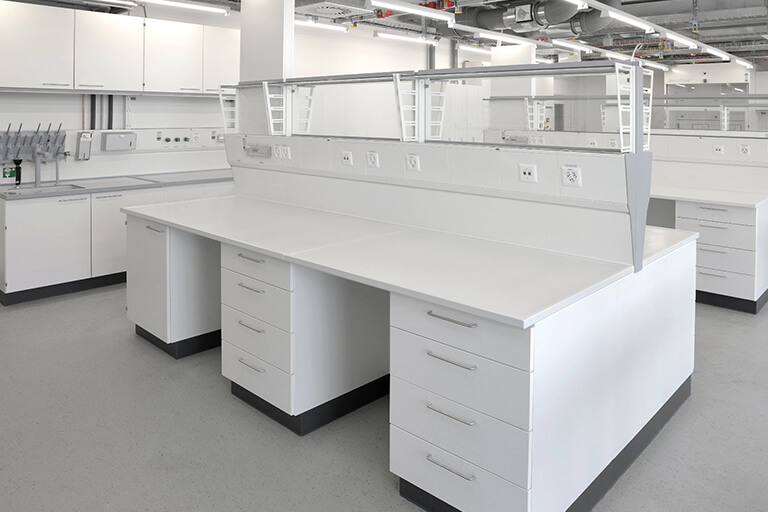 Fixed Bench Series
Traditional fixed style benches with various configurations for storage and services, and moderate flexibility.
View Products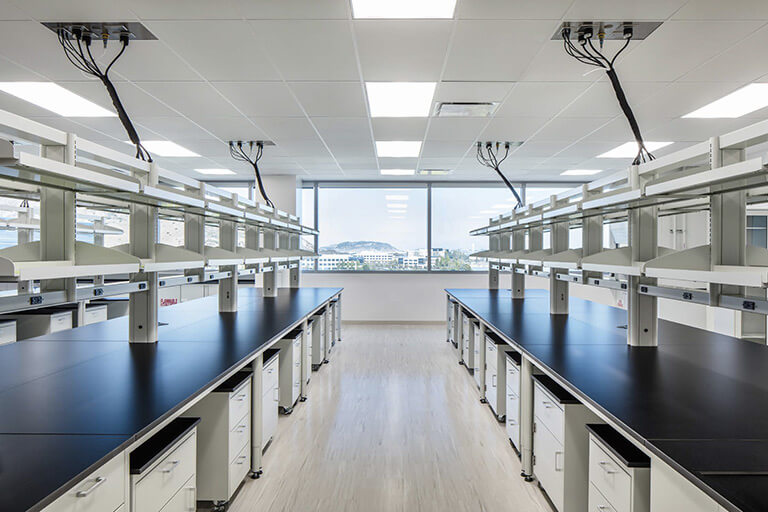 Flex Bench Series
Highly adaptable bench systems, featuring height adjustability and modular storage components, for multifunctional lab environments.
View Products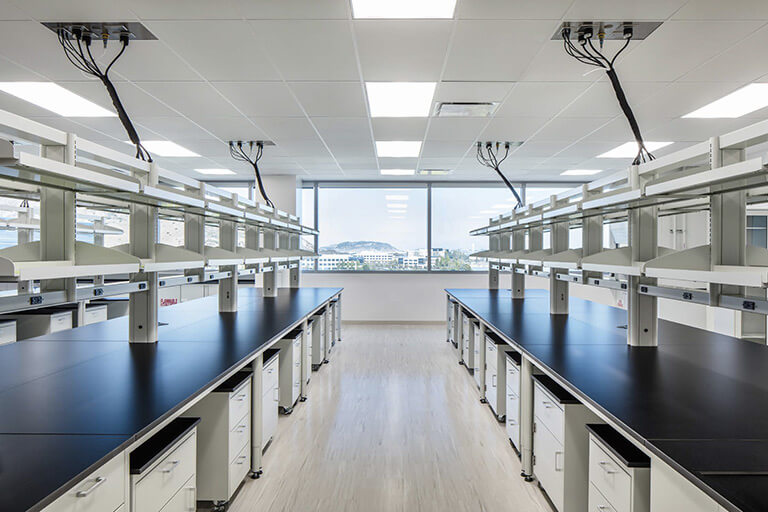 Want More?
The laboratory design specialists at Longo have decades of experience planning laboratories that suit specific needs. Speak with an expert about choosing lab benches that will help you best meet your goals.
Contact Us