New Science Labs & Prep Rooms for NJ High School | Longo
The Memorial High School, located in West New York, NJ, is a public high school serving grades 9-12. With a strong emphasis on preparing students for the future, six new science labs and two new prep rooms were just recently completed.
Working in conjunction with RSC Architects, Longo Labs was selected to provide the furnishings. Longo Labs has almost 50 years experience in the industry assisting with the design and installation of science lab furniture.
Products:  Axis Infinity Lab Tables, Wood Laboratory Casework, Teacher's Demonstration Desks, ADA Air Foil Fume Hoods
Longo's Axis Infinity lab table's multipurpose design allows them to go from sit-down lecture position to standing lab position with the press of a button. Equipped with ports and electrical outlets, incorporating technology, such as laptops, is a breeze.
The West New York BOE utilized the Educational Services Commission of New Jersey (ESCNJ) Contract for all of the products purchased. By using these purchasing agreements, a significant amount of time and money are saved through access to a larger market for goods and services. All of the vendors approved in the ESCNJ carry high quality products at fair prices.
Below are photos of the finished rooms: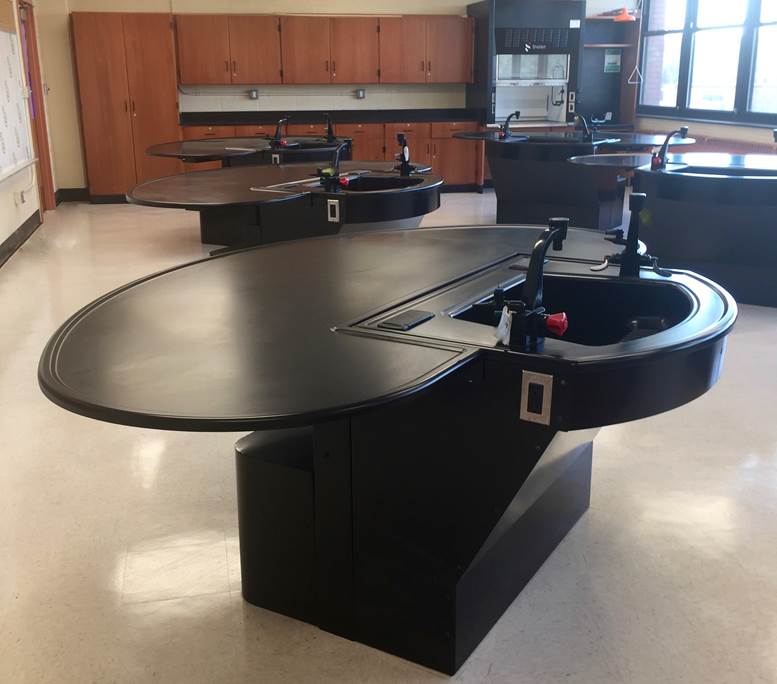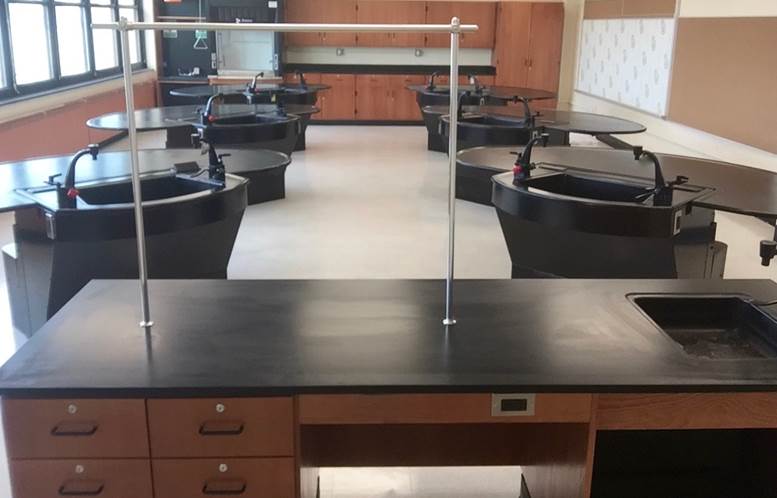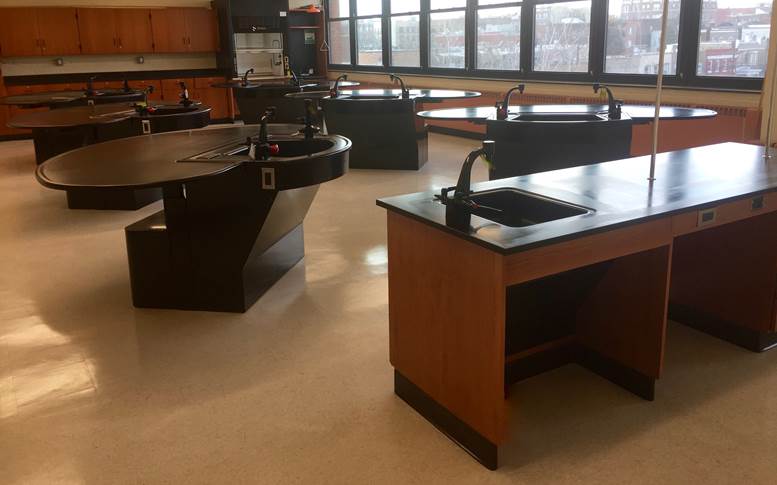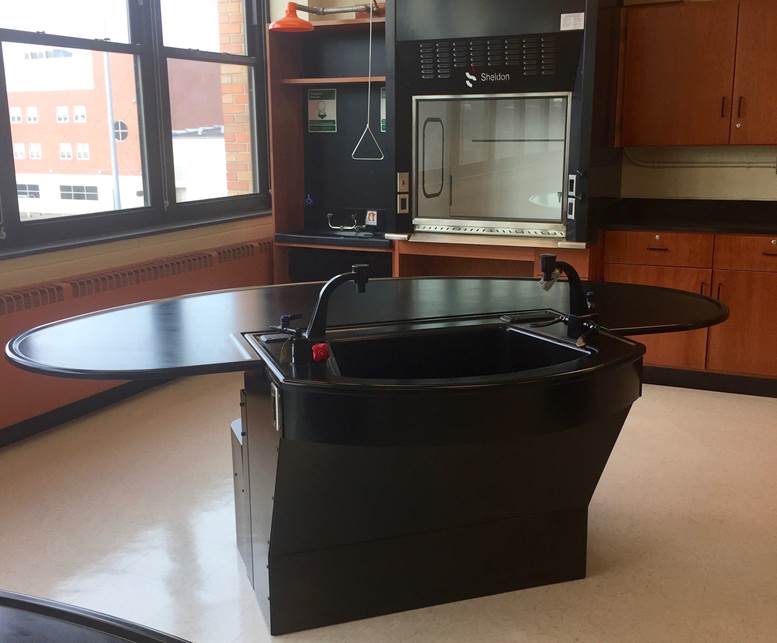 Contact us today at Longo Labs for more information on science lab renovations for your school.