Solid wood and steel frame lab tables, in both fixed and mobile styles, built with adaptable features to optimize flexibility in today's modern lab.
Our Lab Tables are designed with the versatility to accommodate student-centered learning environments, where adaptability is key. Perfect for STEM labs, Makerspaces and other disciplines that require flexibility, Longo's laboratory tables are designed to constantly adapt to the unique needs and requirements of each user in the classroom. With features such as height adjustability, optional casters for mobility, and variable service modules, our lab tables can be configured to meet the broad spectrum of demands of any multipurpose workspace.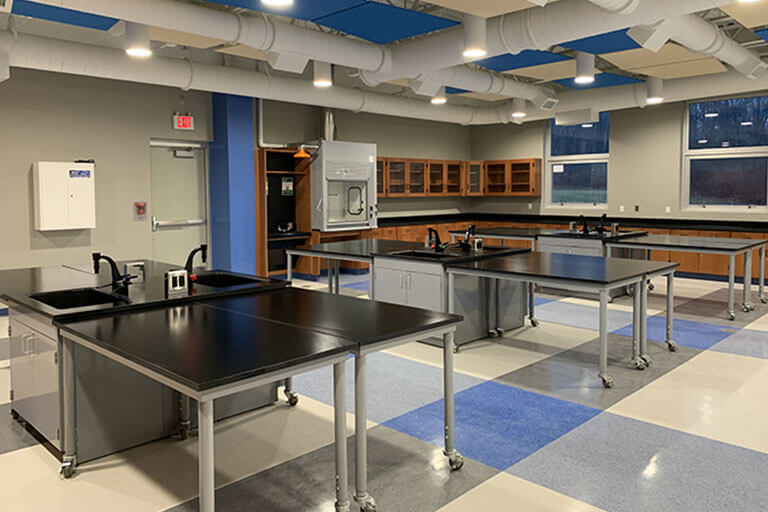 Metal Base Lab Tables
Welded steel strength meets adaptable features, a versatile workstation suitable for any multipurpose workspace.
View Products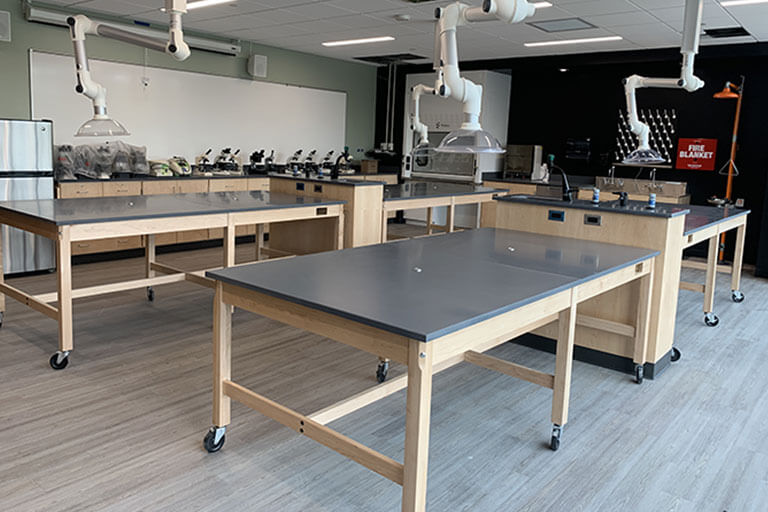 Wood Base Lab Tables
Sturdy frame of solid red oak, a durable workstation solution for high-traffic environments.
View Products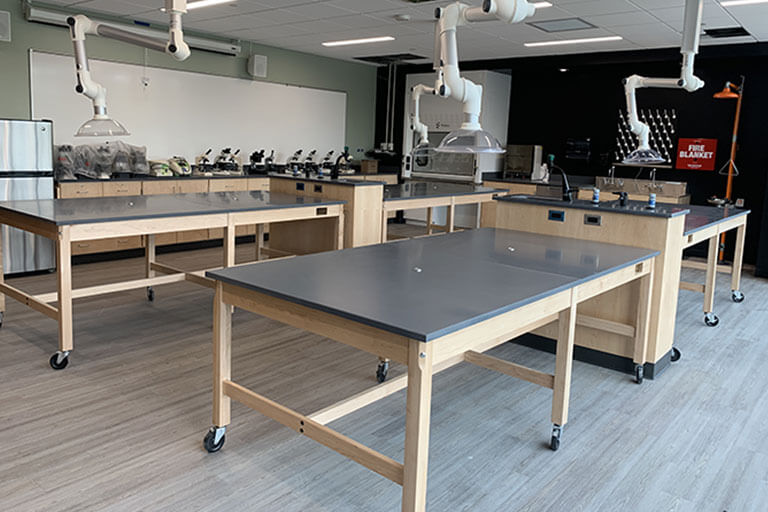 Want More?
The laboratory design specialists at Longo have decades of experience planning laboratories that suit specific needs. Speak with an expert about choosing lab tables that will help you best meet your goals.
Contact Us