Hoboken High School Infusing Technology | Longo
Hoboken High School, located in Hoboken, NJ, is home to students in grades 9-12. With a greater emphasis being placed on STEM education, the high school embarked on creating a STEM Robotics Lab to help students be better prepared for the future.
While STEM stands for Science, Technology, Engineering and Math, it also encompasses two areas — critical thinking and problem solving. These skills remain the most vital in ensuring student career success.
Recently, Hoboken High School opened an ultramodern engineering and robotics lab. This new classroom provides students with the ability to print in 3-D, the use of robotic technology and computer assisted design. Online learning tools and software-based programs were also included.
The overall design and furnishings were provided by Longo Labs, a premiere designer and supplier for all your educational laboratory needs. With the help of the ESCNJ (Educational Services Commission of NJ), all of the furniture was purchased at budget friendly prices, without compromising quality. Use of the ESCNJ saves time and money by doing the quality assurance work for you.
Below are photos of the finished lab —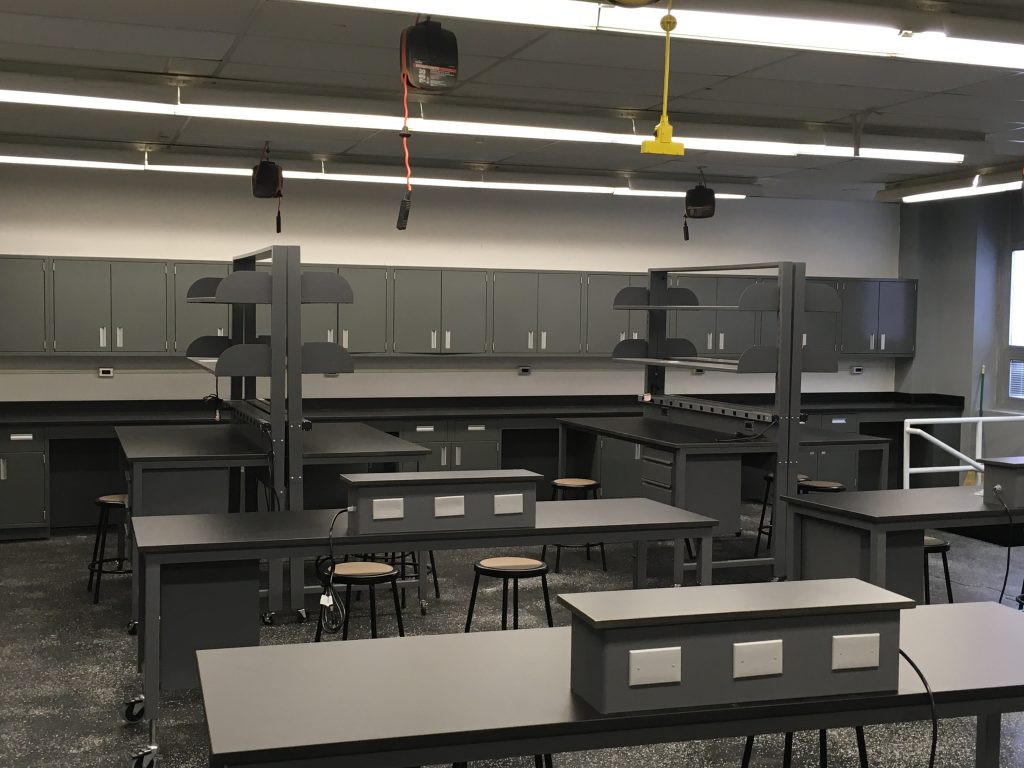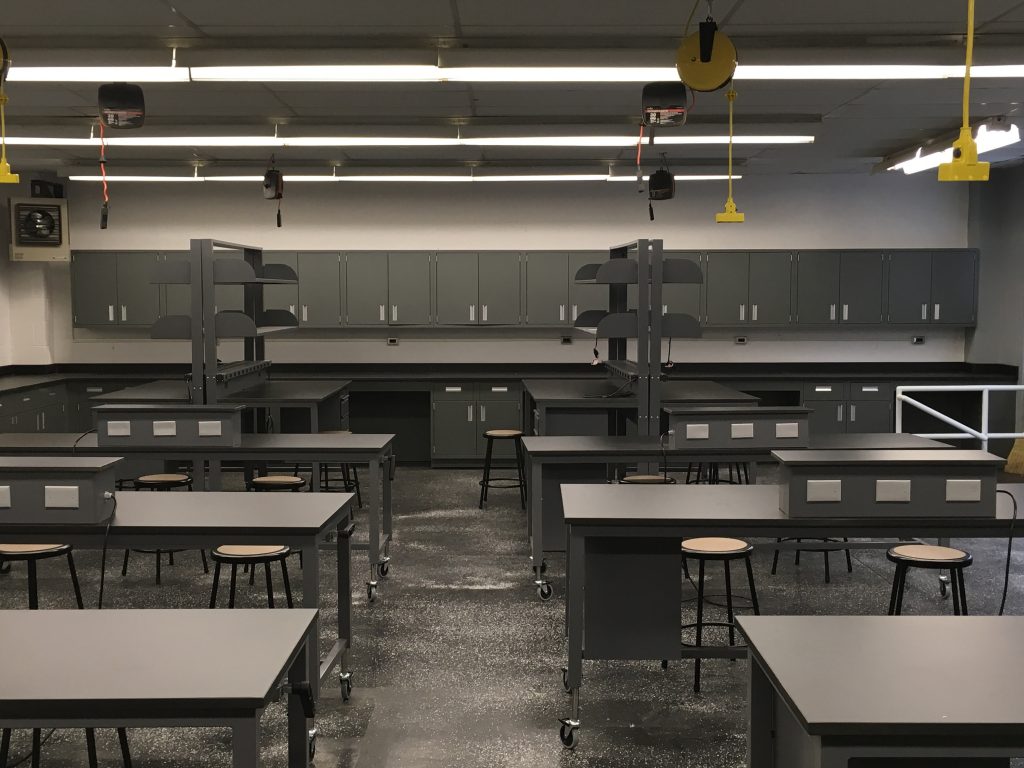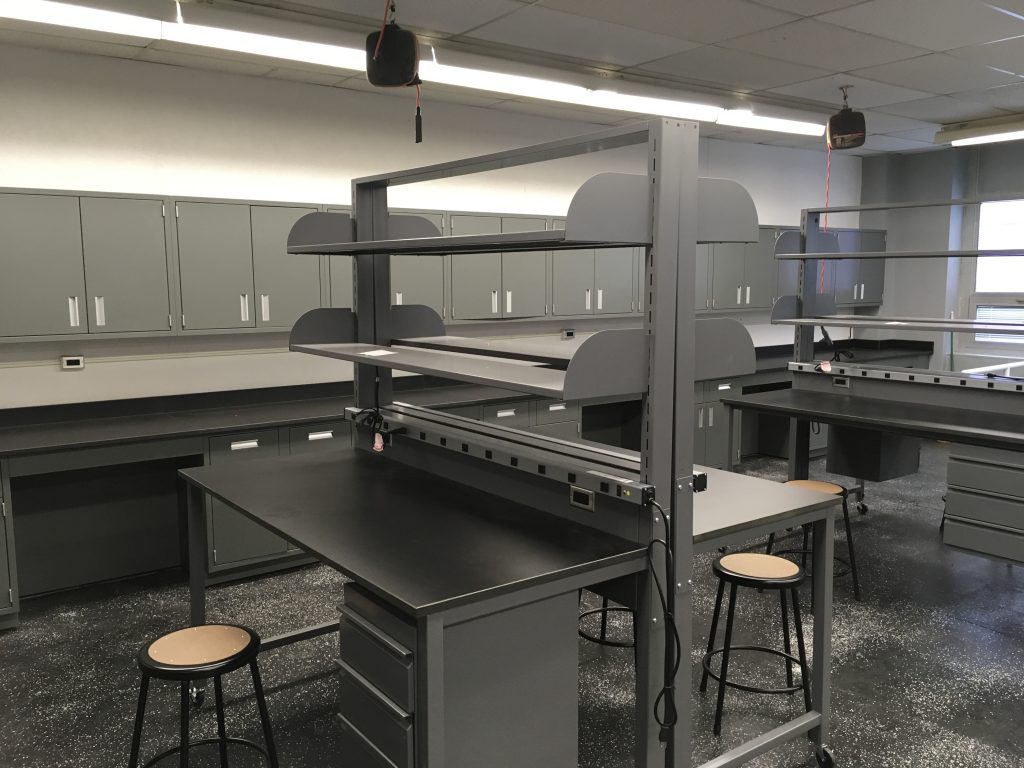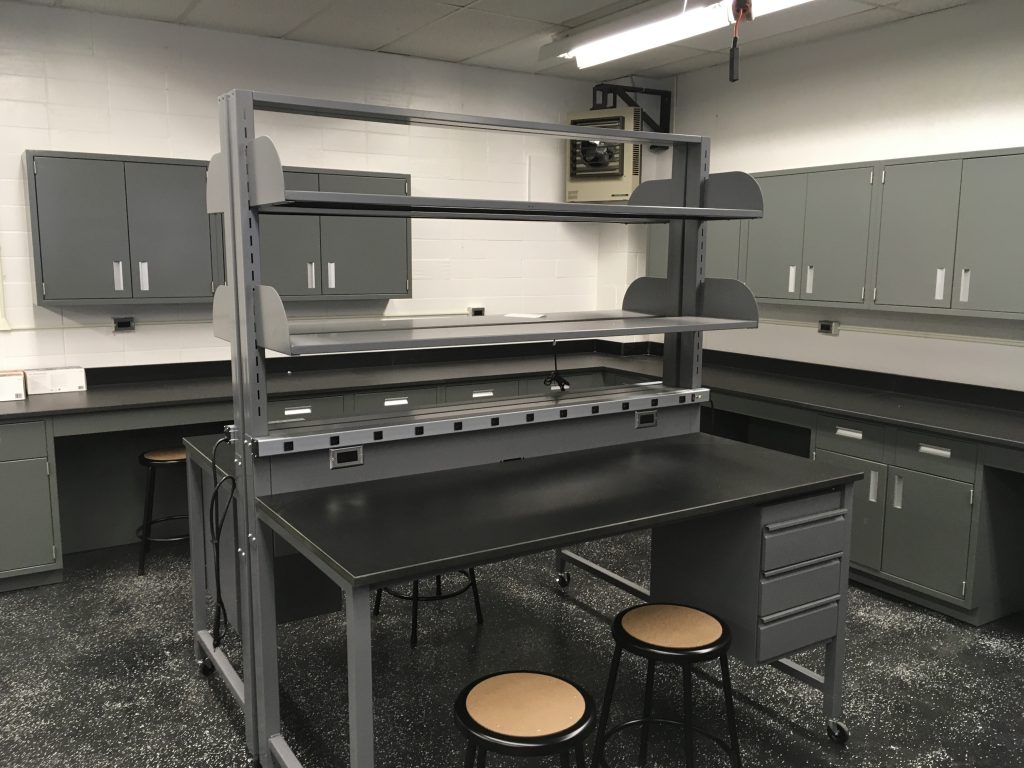 For more information on design and installation of school laboratory furniture, please contact us today.