2019 Laboratory Furniture Trends
Laboratory Manager recently released its' 'Purchasing Trends and the Future of Laboratories Survey'. The annual survey consisted of 774 individuals with 60% of them holding managerial positions for their respected companies. The results of the survey featured promising statistics, current concerns for the future of commercial laboratory expansion, and the push toward laboratory modernization across a multitude of markets. Below you can see some brief insights that caught our interest.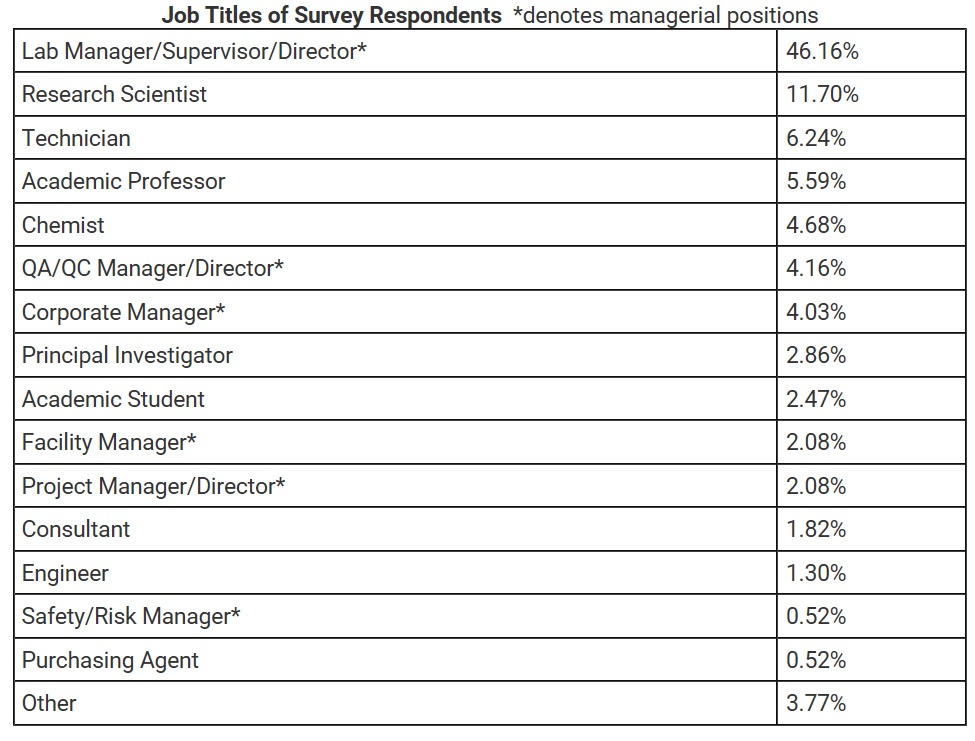 Laboratory Modernization on the Rise!

Compared to 2018 respondent survey results, net changes for companies interested in upgrading their commercial laboratory with modern furniture increased from 4.55% to 5.35%. This is an extremely promising statistic for further developing flexible laboratory spaces with modular casework and high-performance fume hoods, and will have a positive impact on the future of modern scientific discovery.

Is Modern Laboratory Furniture Worth the Investment?

Lab Manager's Survey also featured statistics highlighting respondents' financial concerns when purchasing new laboratory products or services. This is an interesting statistic that tends to garner a bad reputation. Every single time, there will be an upfront investment for brand new, modern laboratory furniture. The initial investment ultimately ends up paying for itself when you account for operating savings associated with high-performance or ductless fume hoods over time, along with the Tax Relief Act benefits for modular casework.

Laboratory Expansion Moving Forward:

One of, if not the most promising statistic shown was that 20% of respondents allocated budget for building or setting up new laboratory facilities in 2019. This is promising for the entire scientific community as it shows that there is interest (and funding) for further developing current R&D projects and facilities.

If you or your laboratory environment ever need a free design and pricing proposal featuring modern, modular, and high-performing laboratory furniture and equipment please do not hesitate to contact a professional at Longo Labs!
To check out the full article/survey go check out Lab Manager
Manager, Lab. "2019 Lab Purchasing Trends Survey." Lab Manager, June 2019, www.labmanager.com/business-management/2019/05/2019-lab-purchasing-trends-survey#.XSS_DetKhhE